Junction 2022 Starts June 5th!
Junction table talk is a time where we as a community come together to read through a book of the Bible, seeing how it connects to our lives today. Through discussions with others, we are able to encourage each other to be more like Christ and to live according to God's Word.
We welcome everyone no matter where you are on your faith journey. Whether you have been a Christian for a long time or are a new believer, please join us!
Junction will be held in-person in the gym every Sunday after service at 11 a.m. to 12 p.m. from June 5th to July 24th, 2022.
During the Junction series, from June 5th to July 24th, childcare will be provided in the eat-in area from 11am to 12pm. Parents are welcome to join table talk during this time as children participate in activities, including games and crafts. Snacks will also be available during this time.
See you soon!
To download a copy of the booklet, please click the button below:
(You will receive an email confirmation with the link after completing the form)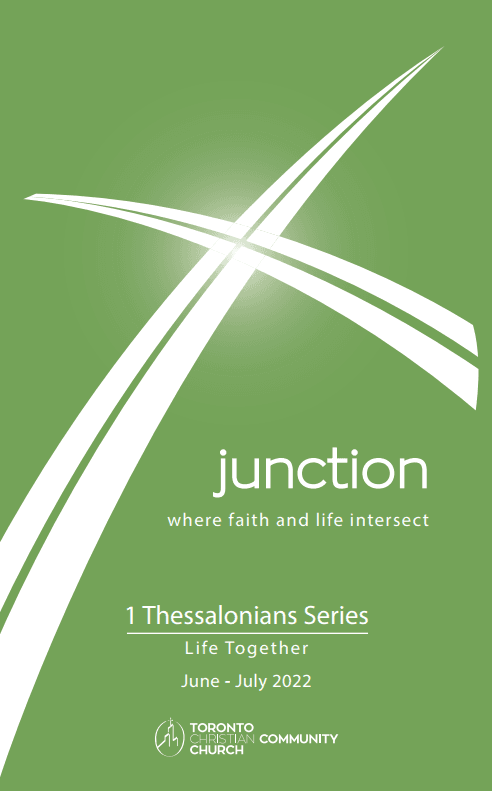 Questions about Junction or Whereby?